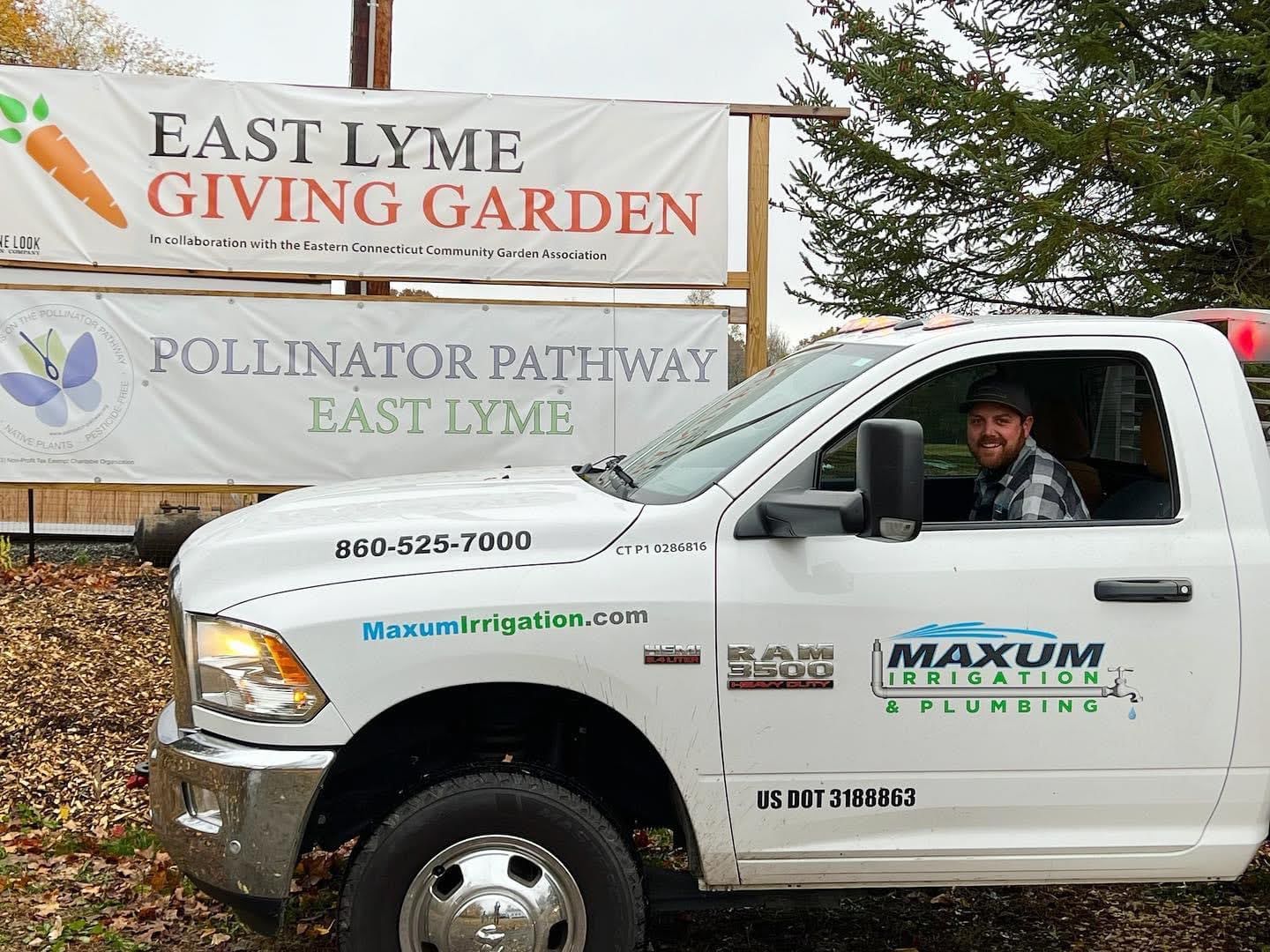 "Working the earth, making things grow, and meeting fabulous people. What could be better?"
– Lisa, Garden Volunteer
Local companies and organizations can provide much-needed capital for specific projects, or for the Garden in general. Because the Giving Garden is completely volunteer operated, all monies raised are invested in directly supporting our mission. Donations have enabled the purchase of gardening equipment including tools, wheelbarrows, and a tractor; fencing; fertilizer and mulch; the irrigation system; the construction of a shed; seeds; and so much more. Our board welcomes the opportunity to speak with you and your team about the essential role you can play in providing nutritious produce to our neighbors. The Giving Garden is a 501C3 organization, making all contributions tax-deductible.
Many local farmers have been generous with their knowledge and support, including the Eastern Connecticut Community Garden Association (ECCGA) for providing many of our seedlings; Huntsbrook Farm (Waterford), Provider Farm (Salem), Massaro Farm (Woodbridge), and especially Farmer Craig Floyd from Coogan Farm (Denison Pequot Nature Center in Mystic) has shared his extensive knowledge of regenerative farming and has patiently taken the group under his wing.
We have received generous financial support, including grants from Connecticut Society for Women Environmental Professionals grant (2021), The Community Foundation of Eastern Connecticut, (Neighbors for Neighbors Fund, 2021), Dominion Energy (2021), and funds from the American Rescue Act from the town of East Lyme (2021).